South-West Roof Restoration Inc, Experts in Cedar Roof Restoration
South-West Roof Restoration is the Lower Mainland's leading cedar roof restoration and repair company, local family owned & operating in the Vancouver Area since 1985.Based in South Surrey BC, we service all types of roofs from homes, multi-family complexes to commercial buildings that have full or part roofs of cedar shakes and shingles. If your roof needs a complete overhaul, we have an excellent re-roofing division that can take care of your re-roofing needs with both asphalt and cedar products.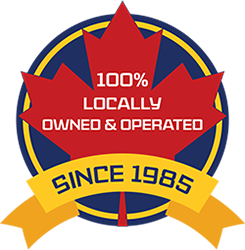 South-West Roof Restoration has been concerned about the environment since 1985. Since then we have been proud to have saved thousands of trees through cedar roof maintenance and restoration. By maintaining, repairing and restoring your roof using only Timber Pro UV Natural Oil Shake & Shingle Protector, we can save you thousands in re-roofing costs and protect the environment.
Our philosophy is to do what is required to keep your roof looking and functioning as it should. We don't just advise you to replace your roof if it's old. Your roof may have another 10-15 years left if properly cared for. If we can save you money by restoring your old roof, then that's what we will recommend. We inspect each roof to determine exactly what level of care the roof needs. Our inspection system allows us to determine whether your roof qualifies for repair, or whether it needs to be replaced. Whether your repair is a small job or a major repair, you can rest assured that we will properly assess the job and recommend the best route to return your roof to its former beauty.
We have been operating in the South Surrey area for the past 32+ years and are proud of our reputation as the leader in cedar roof restoration, repair, replacements and maintenance.Our reputation is based on our honest, no nonsense approach to providing care for your roof. You can expect that the advice you get is sound, and backed by many years of experience. We're are constantly asked to speak at conferences, on radio shows and are interviewed for magazine articles on best practices for roofing.
A Few Key Facts About Us
Original owner and operated since 1985.
Easily reached and ready to answer your questions.
We help property owners increase their resale value and curb appeal significantly!
Fully insured through WCB and covered with $5 million in liability insurance.
An A+ member of the Better Business Bureau.
An industry leader; instrumental in the creation of the current guidelines for "best practices" for roof restoration.
Our Service Programs
Our goal is to be your first choice for roof repairs, main-tenance, restoration and/or replacement. We strive to build a solid, dependable relationship with you by setting high standards and living up to them.
We maintain a clean work area and debris is removed daily.
We offer a 5-Year Leak Proof Guarantee and Workmanship Warranty.
We protect your shrubs, flowers, landscaping and patio furniture from damage.
We provide a maintenance schedule.
At South-West Roof, you can trust that we provide superior cedar roof repairs, cedar roof maintenance and cedar roof restoration to roofs in the lower mainland. Due to the nature of our business, we are only able to service the following communities:
For customers outside of these areas, please contact us and we will recommend a reputable roofer that can service your area. Our goal is to save you money by maintaining your current roof if it is at all possible. In the event that your cedar shake roof cannot be restored or repaired we are able to offer you full installation services of a new cedar roof or asphalt roof.
Abbotsford
Belcarra
Burnaby
Chilliwack
Coquitlam
Delta
Ladner
Langley
Maple Ridge
Mission
New Westminster
North & West Vancouver
Pitt Meadows
Port Coquitlam
Port Moody
Richmond
Surrey
Tsawwassen
Vancouver
White Rock