South-West Roof Restoration Inc.
Residential, Commercial & Strata roofing experts
South-West Roof Restoration Inc.
Experts in Cedar Roof Restoration
Lower Mainland's #1 Choice For Cedar Roof Cleaning, Repairing, Treatment, Restoration, Maintenance and Replacement!  
Since 1985, South-West Roof Restoration has restored more than 4500 Cedar Roofs throughout Canada. Restoring your Cedar Roof saves thousands of trees protecting the environment. On an average, 12-15 100 year old trees are cut down for a 4000 sq ft. cedar roof. By cleaning, treating and repairing of your weathered cedar roof, you are protecting environment and also saving thousands of dollars required for new roof replacement.
Add years to the life of your existing Cedar Roof with our earth-friendly, roof-restoration process with natural oil roof treatment (Timber Pro UV Shake & Shingle Protector) and significantly increase your curb appeal and resale value – all at a fraction of the cost of a new roof.
Satisfaction Guaranteed
For your peace of mind our roof technicians are always on standby for any emergency repairs. We provide 5 year leak-proof warranty after cleaning, treating and repairs of the cedar roof.
Why Choose South West Roofing?
Family owned business with same ownership since 1985
Over 4500 roofs restored throughout Canada
100% Satisfaction Guaranteed! Invoicing after satisfaction
Hands-on Owner! We stand behind our work
We are always available
Our consultants and technicians are fully trained and certified
Restoring your Cedar Roof saves thousands of trees protecting the environment

Straight Forward up-front pricing
BEFORE & AFTER PHOTOS OF SOME PROJECTS
Restoration can double or possibly triple the remaining life of your roof, and SAVE YOU up to 75% over the cost of reroofing!
SPECIALIZING IN RESIDENTIAL, COMMERCIAL & STRATA
Do You Need a Roof Repair?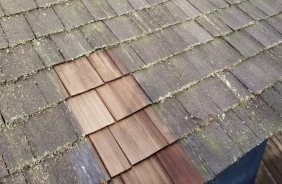 Lower Mainland's #1 choice For Cedar Roof Repairs, Washing & Treatment. South-West Roof Restoration Inc.'s highly trained staff professionally remove moss, mold, mildew, fungus and debris from your cedar roof, restoring it to a clean natural wood color without damaging the structure of the wood. There are many methods for cedar roof cleaning…
Call South-West Roof Restoration Inc. today and have one of our trusted inspectors look at your cedar roof. Roof leaks, if unattended, can have damaging effects on your home. Major interior damage, rot, mold, fungus and seepage can make your home unpleasant to live in and can make them unsafe.
Choosing South-West Roof Restoration Inc. For Your Cedar Roof Maintenance Pays! South-West Roof Restoration Inc., the premier cedar roofing company, has been serving Lower Mainland since 1985. We specialize in cedar roofs, and can save you thousands of dollars in needless roof replacement, by performing cedar roof maintenance for you.
Over 4,500 Roofs Restored Since 1985
Free Consultation
Call South-West Roof Restoration Inc. today for a Free Consultation on any Residential, Commercial or Strata roofing needs.
We'll provide you with a professional roof inspection to determine whether your roof qualifies for restoration. If your cedar roof does not qualify for restoration we will provide you with a new roof estimate.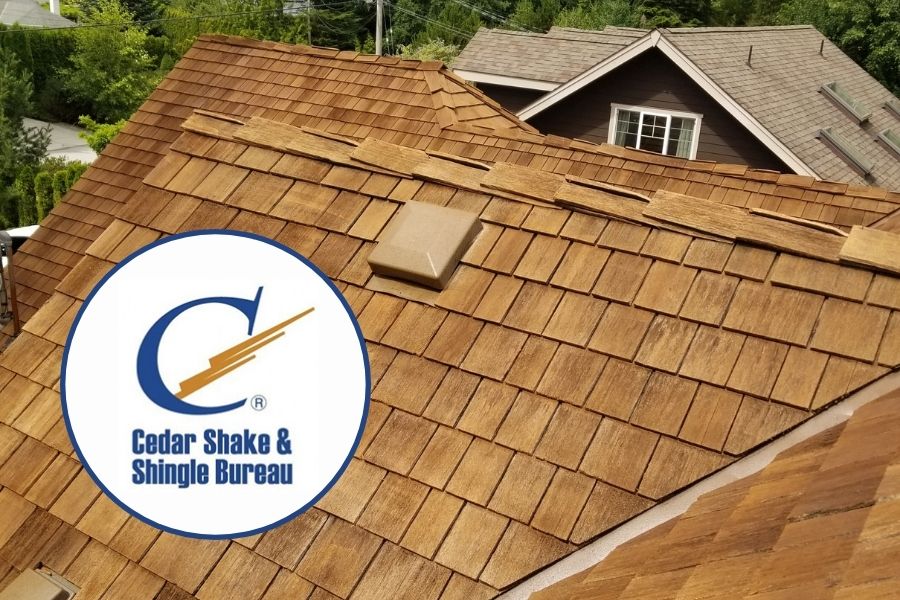 Certified by Cedar Shake and Shingle Bureau
All shakes and shingles are harvested from a renewable resource and completely sustainable. They are approved and certified by the Cedar Shake & Shingle Bureau. If your shingles and shakes are not certified by the CSSB, you may not be getting the quality you are looking for.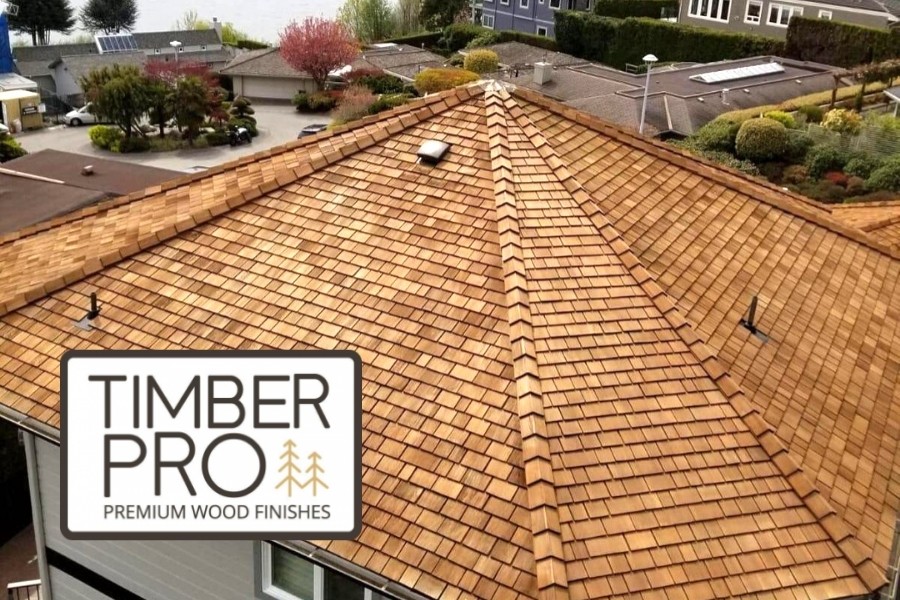 Timber Pro UV Natural Oil Shake & Shingle Protector
We use locally produced Timber Pro UV Natural Oil Shake & Shingle Protector to restore, renew and increase the life of your cedar roof.
Yearly Maintenance Programs Available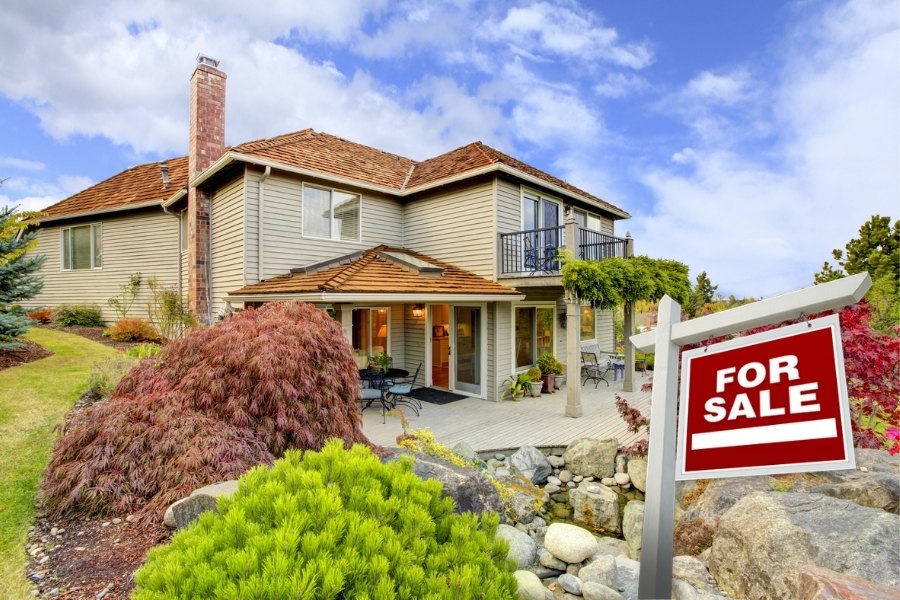 Selling your house? Get the better price by roof restoration.
For professional roof cleaning and repairing , contact South-West Roof Restoration Inc for a free roof repair and cleaning estimate : (604) 760-7935
Bill - South Surrey
My 15+ year old cedar roof was leaking and in bad shape. South-West Roof Restoration & Repair rejuvenated it and estimated it would be in good condition for another 14 years. They replaced all the caps, missing and cracked shingles and applied the UV Shake and Shingle Protector. They were able to match the colour and my roof looks beautiful!
Terry Cassy - Strata Council Member, Whistler, BC
South-West exceeded my expectations with respect to the workmanship, communication, onsite management of the work crew and clean-up. The strata complex project has been a very well planned and executed restoration.